The campy, compact classic really rubbed Andrew the wrong way. Can't really say why.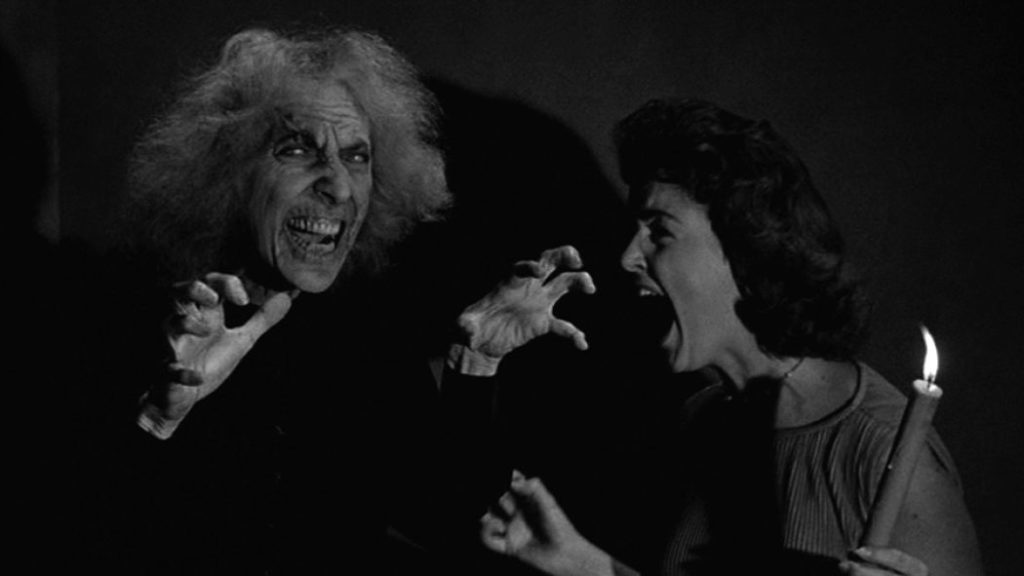 This film was directed by William Castle, and stars Vincent Price as Frederick Loren and Carol Ohmart as Annabelle Loren
The blind caretaker, one of a series of red herrings built into the plot of the House on Haunted Hill, was Andrew's favorite part. Andrew found the film's 96% on Rotten Tomatoes to be absurd. For more of Andrew's wildly unfounded opinions, please consult our podcast episode.
The IMDB page for House on Haunted Hill
The Wikipedia page for the House on Haunted Hill
I found this GIF here, on this double feature comparison of House on Haunted Hill and it's 1999 remake.