We finally talk about Dr Jekyll and Mr Hyde, lurid Victorian thriller with landmark special effects.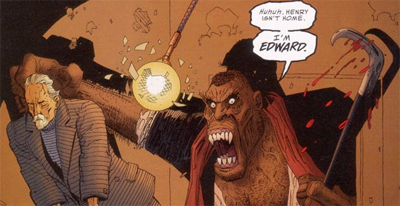 Dr Jeykll and Mr Hyde (1931 Wikipedia)
Text of the novel on Project Gutenberg
I was thinking of Doctor Jekyll and Sister Hyde, not Dr Jekyll and Ms Hyde. They are very different movies.